📅 October 22, 2019
Walmart Grocery Pickup is Amazing
I'm a big fan of Walmart Grocery pickup/delivery. No longer do I need to walk around aimlessly looking for random items on my grocery list. You can manage your grocery list via the web, mobile app (android | iOS), or Google Assistant. I've used all three and they all work as expected for the most part.
Money Please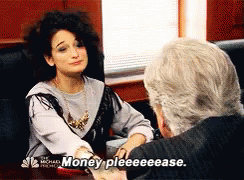 I love getting money back for things I need to purchase anyway.
You can use Ibotta to save additional money when using Walmart Grocery pickup. You need to link your Walmart account to your Ibotta account. Once successfully linked, browse the offers available under Walmart Grocery and add them to your list.
Another easy way to save money is by using a cashback credit card for Walmart Grocery purchases. I personally use my American Express Blue Cash Preferred card which nets me 6% cashback when shopping at Walmart Grocery.
I enjoy paying less for things
Below are some of my favorite not-so-expensive items at Walmart:
Tips
Use the non-grocery Walmart website to see reviews for items as reviews are not shown in the Walmart Grocery app. For example, if you want to see reviews for how delicious Great Value Cinnamon Roasted Almonds are you can check here. (spoiler alert, they are delicious)
If you find that your favorites are no longer loading, make sure you have Personalized experience and Store purchases enabled on your Walmart Account under Communications & Privacy.
# frugal | timesaving