📅 August 8, 2020
My Current Browser Extensions
I consider myself a browser extension connoisseur. I love finding utilities that help make my web browsing easier, faster, and more productive. I lean towards extensions that are open-source when possible. Below are some of the current browser extensions I use daily. These extensions should be able to be installed on Microsoft Edge as well as it is based on Chromium now.
Productivity
Inbox When Ready for Gmail (Install)
Inbox When Ready has different options for minimizing the time you spend checking email. I have it configured to hide my Inbox on load. Showing my Inbox requires me to click a button and wait 15 seconds. This adds some friction which makes me reconsider if I really need to be checking my email.

LeechBlock NG offers the ability to block specified websites. It is very configurable and even has a Dark theme!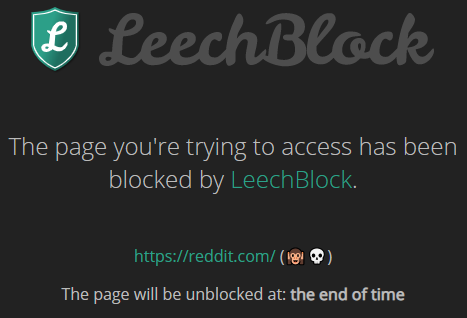 LinkedIn Feed Blocker (Install | GitHub)
This blocks the LinkedIn feed on the homepage. Simple.
News Feed Eradicator for Facebook (Install | GitHub)
This removes the news feed on the homepage of Facebook. Useful for when you need to check some details on a business, but you don't want to get sucked into mindless scrolling.
I'm a heavy user of Trello. I find it extremely useful for organizing all the various tasks in my life. Next Step for Trello is a great extension that integrates with Trello Boards and enables showing checklist items directly on the card. There are several modes for displaying the checklists. I currently have the extension set to display "One per card" which displays the next step of each card.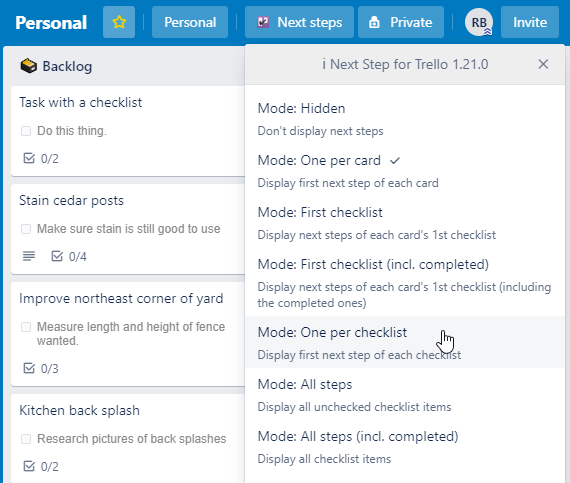 This is a very simple extension that replaces the content of a new tab with a blank (dark) page.
Extensity offers the ability to quickly see and enable/disable all your extensions with a single click. You can also launch Chrome Apps from the list.
The main thing I use Extensity for is the profiles feature. Profiles allow you to quickly switch between groups of extensions. I have a "Mindful" profile and a "Mindless" profile saved. In my "Mindful" profile, I have extensions enabled that prevent me from spending aimless time on the web such as:
Kill Reddit Front Page
LeechBlock NG
LinkedIn Feed Blocker
News Feed Eradicator for Facebook
Inbox When Ready for Gmail
Improve YouTube!
Development
Improves JSON readability in the browser. It also has a wide array of themes to choose from.

ColorPick Eyedropper offers a quick way to determine specific colors on a site. You can get the hex, RGB, and HSL codes by hovering over pixels on the page.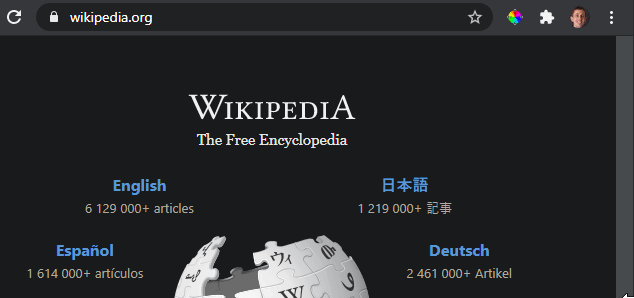 This is a useful extension for getting a quick glance at the dimensions of something or for determining spacing.
Refined GitHub offers numerous tweaks and enhancements to GitHub.
Miscellaneous
I like to dark mode all the things and this extension brings me closer to that reality. You can enable dark mode on all sites or specify certain sites.

Improve YouTube! / ImprovedTube (Install | GitHub)
This is a fantastic extension for getting the most out of YouTube while preventing it from being a time suck. There are many settings to play around with. One of my favorites is the ability to set the home page to only include a search bar so that the video recommendations are hidden.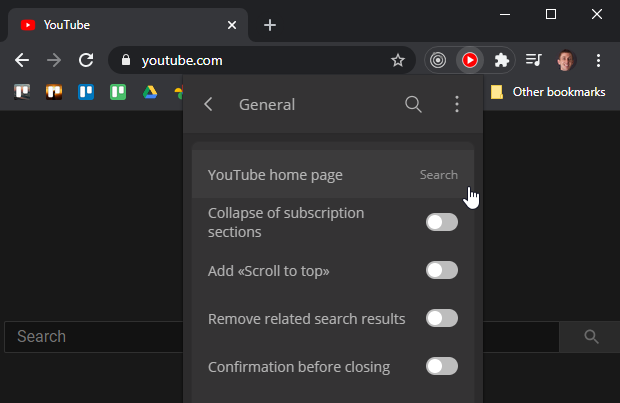 Kutt is a free and open source URL shortener. It takes long URLs and shortens them. For free. 🔥
Smile Always automatically redirects any amazon.com page to smile.amazon.com so 0.5% of my purchases get donated to charity.
uBlock Origin bills itself as the following...
uBlock Origin is not an "ad blocker", it's a wide-spectrum content blocker with CPU and memory efficiency as a primary feature.
My description is...
uBlock Origin is an ad blocker.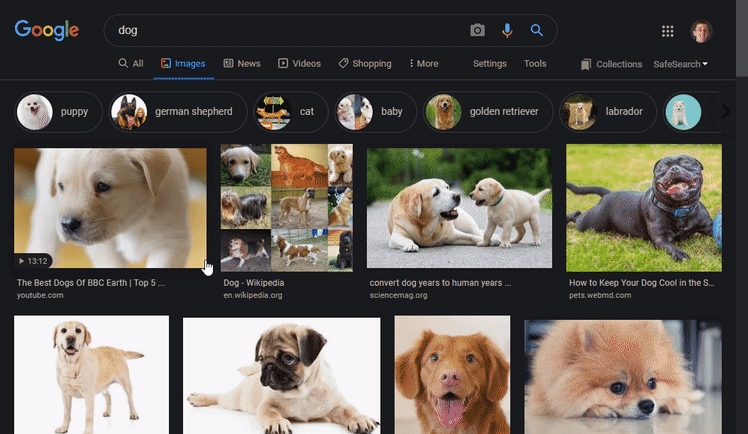 Keepa is an Amazon price tracker. I use Keepa for two main purposes. The first being to track products I'm interested in to get alerts when the price falls below a certain threshold. The second purpose is for the nice price history charts it gives me directly on the Amazon product page. This offers a way to see if the product price is high or low given historical price data.

Eno from Capital One (Install)
This is my most recent extension addition. If you have a Capital One card this can be super handy. The extension generates unique virtual card numbers. This gives you the ability to not use your actual credit card number on a site you're not sure is using best security practices. You can also lock virtual card numbers which is useful in the instance when you sign up for a free trial, cancel, and you want to make sure you don't get charged. If you signed up for the free trial with a virtual card you can lock the card and have peace of mind that you will not get charged down the line.
---
Have any extensions I should check out? Let me know in the comments!
# productivity | development | technology